Dubai, with its shimmering skyline, luxurious resorts, and captivating atmosphere, offers an idyllic setting for a romantic getaway. Whether you're celebrating a special occasion or simply looking to create cherished memories together, this vibrant city has something to enchant every couple. From scenic sunset strolls to indulgent spa retreats, adrenaline-pumping desert adventures, and intimate cruises, Dubai is a destination that promises to ignite passion and create unforgettable moments. In this guide, we will take you on a journey of the best experiences for couples in Dubai, ensuring your romantic escape is nothing short of perfection.
1. Experiencing Dubai's Skyline Magic
Sunset and Skyline Strolls
As the sun sets over Dubai's iconic skyline, take a leisurely stroll along the city's waterfront promenades. The Dubai Marina Walk and Jumeirah Beach Walk offer breathtaking views of the city's architectural marvels illuminated against the dusky sky. Hand in hand, revel in the romantic ambiance and capture stunning photographs of the Burj Khalifa, Palm Jumeirah, and Dubai Marina.
Dine in the Clouds
For an extraordinary dining experience, head to one of Dubai's renowned rooftop restaurants. Indulge in a candlelit dinner with panoramic views of the city's glittering skyline. Whether it's Pierchic at the end of a pier in the Arabian Gulf or At.mosphere on the 122nd floor of the Burj Khalifa, these exquisite culinary delights combined with breathtaking vistas are sure to leave a lasting impression.
Helicopter Tours
For a truly awe-inspiring experience, take to the skies with a romantic helicopter tour. Soar above Dubai's iconic landmarks, including the Burj Al Arab, The World Islands, and the vast expanse of the Arabian Desert. Feel the thrill as you witness the city's grandeur from a unique perspective, creating memories that will last a lifetime.
2. Unwind and Rejuvenate in Luxurious Spas
Couples' Spa Treatments
Dubai is renowned for its opulent spas and wellness centers, offering a range of indulgent treatments for couples. Luxuriate in side-by-side massages, rejuvenating facials, and soothing baths in private couples' suites. Experience pure bliss together, surrounded by lavish interiors and serene ambiance, as expert therapists cater to your every need.
Private Cabanas and Beach Retreats
Escape to one of Dubai's exclusive beach resorts and indulge in private cabanas or beachside retreats. Bask in the sun, enjoy poolside pampering, and take refreshing dips in crystal-clear waters. Revel in the serenity and seclusion as you unwind together in luxurious surroundings, savoring the peaceful moments shared.
Traditional Hammams
Immerse yourselves in Dubai's rich cultural heritage by experiencing a traditional Hammam. These authentic spa rituals combine gentle exfoliation, detoxification, and soothing massages, leaving you both feeling refreshed and rejuvenated. Explore the world of ancient Arabian wellness traditions, creating a sense of tranquility and connection between you and your partner.
3. Desert Adventures and Romantic Getaways
Sunset Desert Safari
Embark on a captivating desert adventure with a romantic sunset safari. Hold hands as you cruise over golden sand dunes in a 4×4 vehicle, feeling the adrenaline rush through your veins. Enjoy exhilarating activities such as dune bashing, camel rides, and sandboarding before settling down for a magical candlelit dinner under the stars, surrounded by the enchanting desert landscape.
Overnight Desert Camping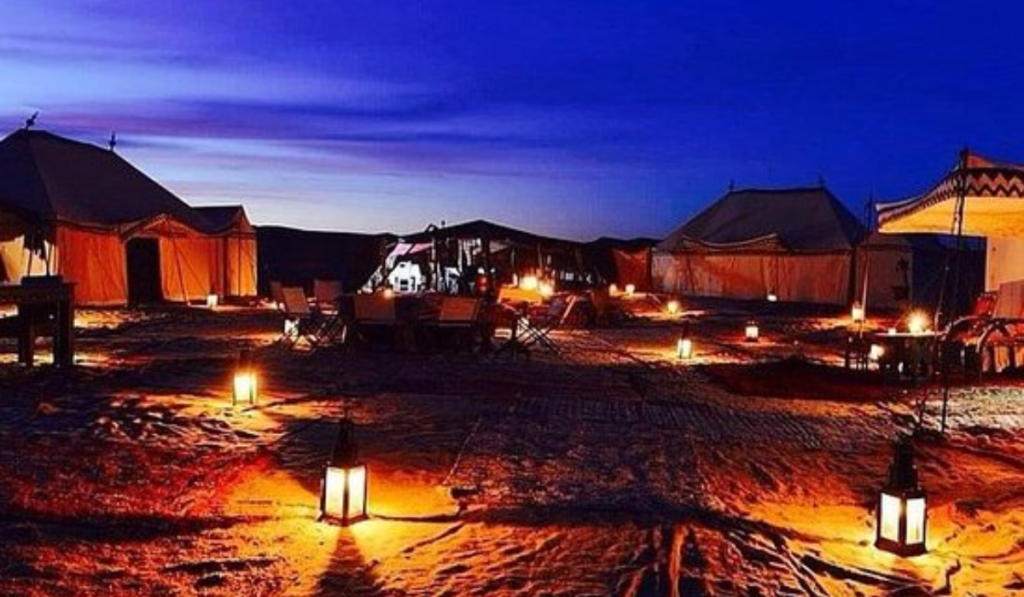 For a truly immersive experience, spend a night in the heart of the desert. Retreat to a traditional Bedouin-style camp, where you can unwind in the cozy majlis, savor traditional Arabian cuisine and gaze at the starlit sky hand in hand. Wake up to the soft hues of sunrise, creating unforgettable memories of your romantic desert escapade.
Hot Air Balloon Rides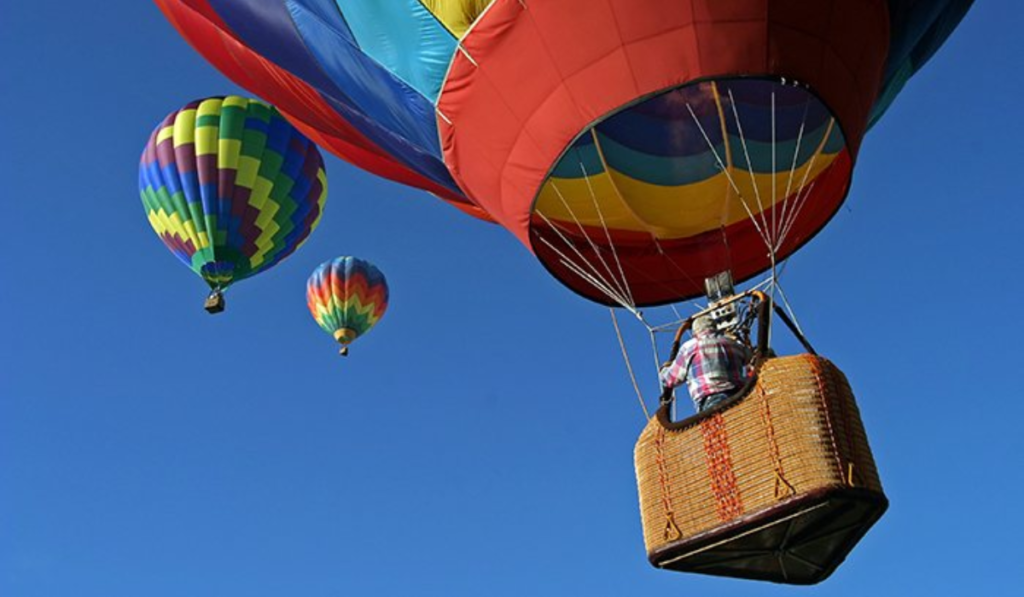 Soar high above the desert with a hot air balloon ride. Drift effortlessly over the expansive sand dunes, witnessing the breathtaking panorama of the Arabian landscape. As the sun rises, painting the sky with hues of gold and orange, revel in the serenity and romance of this once-in-a-lifetime experience.
4. Cruises and Yacht Charters
Romantic Dinner Cruises
Indulge in an enchanting dinner cruise along Dubai's waterways. Step aboard a traditional dhow or a luxurious yacht and set sail as the city lights twinkle on the horizon. Delight in a sumptuous feast while cruising along Dubai Creek or Dubai Marina, serenaded by live music and surrounded by the magical ambiance of the city at night.
Private Yacht Charters
For the ultimate luxury and privacy, charter a yacht for an intimate voyage. Sail along Dubai's stunning coastline, exploring hidden coves and secluded beaches. Enjoy sunbathing on the deck, take a dip in the azure waters, and savor a delectable onboard meal tailored to your tastes. Revel in the freedom to create your own itinerary and embrace the romance of the open sea.
Sunset Sailing
Set sail on a romantic sunset cruise, where tranquility and intimacy embrace you. Feel the gentle breeze on your skin as you glide across the waters, witnessing the kaleidoscope of colors painting the sky. Cherish these precious moments together, as the rhythm of the waves and the stunning views create a haven of romance.
Conclusion
Dubai, with its myriad of romantic experiences, is a city that captures the heart and ignites the flame of love. From the captivating skyline views to the indulgent spa retreats, thrilling desert adventures, and enchanting cruises, every moment spent in Dubai as a couple is destined to be unforgettable. Embrace the luxury, beauty, and charm of this extraordinary city and create cherished memories that will last a lifetime. Plan your romantic getaway in Dubai, and let the magic of this captivating destination bring you closer together.
FAQs
What is the best time of year to visit Dubai as a couple?
The best time to visit Dubai as a couple is during the winter months, from November to March when the weather is pleasant and ideal for outdoor activities. However, Dubai welcomes visitors year-round, and each season has its own unique charm.
Are there any cultural considerations for couples visiting Dubai?
Yes, it's important to be mindful of Dubai's cultural norms and traditions. Dress modestly in public areas, especially when visiting religious sites. Public displays of affection should also be kept to a minimum. Familiarize yourself with local customs and traditions to ensure a respectful and enjoyable visit.
How can I book a romantic dinner cruise in Dubai?
Booking a romantic dinner cruise in Dubai can be done through various avenues. You can directly contact cruise operators or book through reputable tour agencies. Online platforms and travel websites also provide options to book dinner cruises in Dubai. It's advisable to research and compare different options to find the one that suits your preferences and budget.
Are there any specific dress codes to be aware of in Dubai?
While Dubai is a cosmopolitan city, it is respectful to dress modestly, especially in public areas. Women should cover their shoulders and knees, and men should avoid wearing sleeveless shirts. Swimwear is acceptable at beaches and pools but should be avoided in other public areas.
What are the must-visit romantic spots in Dubai?
Some of the must-visit romantic spots in Dubai include the Dubai Fountain, a mesmerizing water show set to music; the Miracle Garden, a beautiful floral paradise; the Madinat Jumeirah, a picturesque waterfront complex; and the Dubai Miracle Beach, a stunning beach destination.