Dubai has numerous amazing sites to visit, such as the Dubai Miracle Garden and the fountain wonders at the Burj Khalifa. The fact that these establishments embrace people of various backgrounds is a plus. If you are traveling alone, with your spouse, or with your children/family. These locations never get failed to amuse you.
If you're out with your family in Dubai and want to capture a memorable moment, you've come to the correct place. In this article, I'll walk you through the best things to do in Dubai with kids.
There are numerous fun spots for your family to visit in Dubai, ranging from the Laguna water park to the Dubai Aquarium. And who wouldn't want to see these places?
So let's get started!
Why Dubai Is A Perfect Spot For Your Kids?
Dubai is one of the best places among the best tourist places in the world. Although Dubai is superficial and artificial, this does not mean that it lacks beauty.
Dubai has a vast variety of fascinating and wonderful venues for people of all tastes. Including large and majestic deserts with a fascinating history. Dubai is home to the world's tallest building, the Burj Khalifa, as well as many other attractions.
It is not an exaggeration to claim that Dubai is one of the friendliest and most visited cities in the world. Hence, you are welcome with your kids to enjoy the beauty of Dubai.
Top 8 Best Things To Do In Dubai With Kids
These are the finest activities to do in Dubai with your family, including children. I'm sure your kids will enjoy exploring these locations.
1. Do Sandboarding In a Desert
Sandboarding, indeed! It is the safest and most entertaining thing to undertake with your children in the desert.
Grab a sand board and start sliding down these golden sandy dunes. I am confident that your children would like this activity. Although this is the most basic activity, we find that children eagerly like sandboarding.
Furthermore, if you are looking for a chance of sand boarding service, I recommend you to contact us. We offer a number of desert safari packages, including sand boarding.
You will not only have the opportunity to enjoy sand boarding, but also other exciting activities such as camel riding and dune bashing. Also, if you are seeking things to do in Dubai at night with family, then you can also check out our overnight deserts safari package.
2. Laguna Water Park
The Dubai Laguna Water Park is the second-best thing to do in Dubai with toddlers. This place has its own fan base during the summer.
If your children enjoy outdoor activities, take them to Dubai Laguna Park and let them ride the wave rider 180 flow riders. You won't believe how much fun you'll have.
A large range of rides and attractions are also available in Laguna Park. You only need to purchase the ticket once, and the rest is free. Isn't it a fantastic opportunity to get endless rides and much more? Moreover, you can find more information on their official website.
3. Ski Dubai
Ski Dubai is a must-visit if it's a particularly hot day in sunny Dubai, and you're looking for a way to cool off. The infamous Mall of the Emirates is home to Ski Dubai.
You will feel like you are in the heart of the Alps, with a gigantic slope, chair lift, bobsledding, zorbing, and snow tubing, among other sports.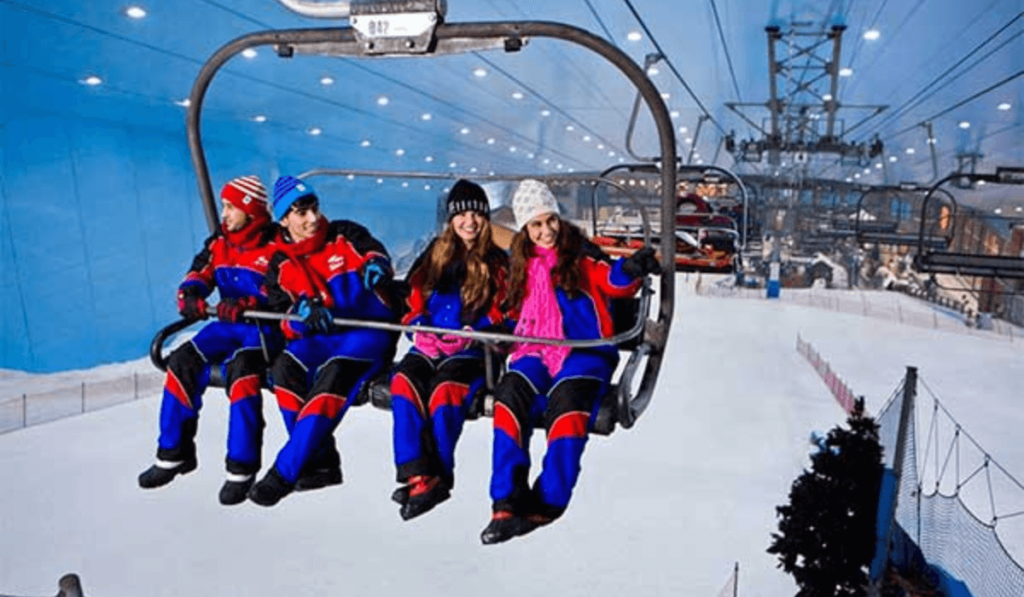 The children's play area, particularly the bumper cars, is a lot of fun. Except for gloves, the standard ticket entrance includes all of the necessary snow gear. It comes with a complete snowsuit, socks, and snow boots.
You can pack a pair of skis in your suitcase to save money and if you know you'll be visiting Ski Dubai. It was a fantastic evening that has further increased our daughters' desire to go skiing.
4. Oli Oli
It is the world's first and best children's museum. Oli Oli is located near the Oasis and is open every day, so there are no restrictions on when you can visit, and it is open every day.
This zone is ideal for all types of children looking for a fun activity. It's fascinating to note that adults enjoy participating in these activities as well.
Oli Oli invites you to go wherever you want in the museum and do whatever you want for entertainment. Furthermore, once you purchase tickets, you will have two hours to enjoy yourself to the maximum.
5. Kidzania
If you're seeking more indoor activities for toddlers in Dubai, Kidzania is a must-see attraction.
Kidzania franchisees can be found all around the world. They're all based on the same idea: a city ruled by children. The activities are suitable for children aged 2 to 14. Children role-play a variety of occupations and activities at KidZania. In fact, children can learn about almost forty distinct real-world vocation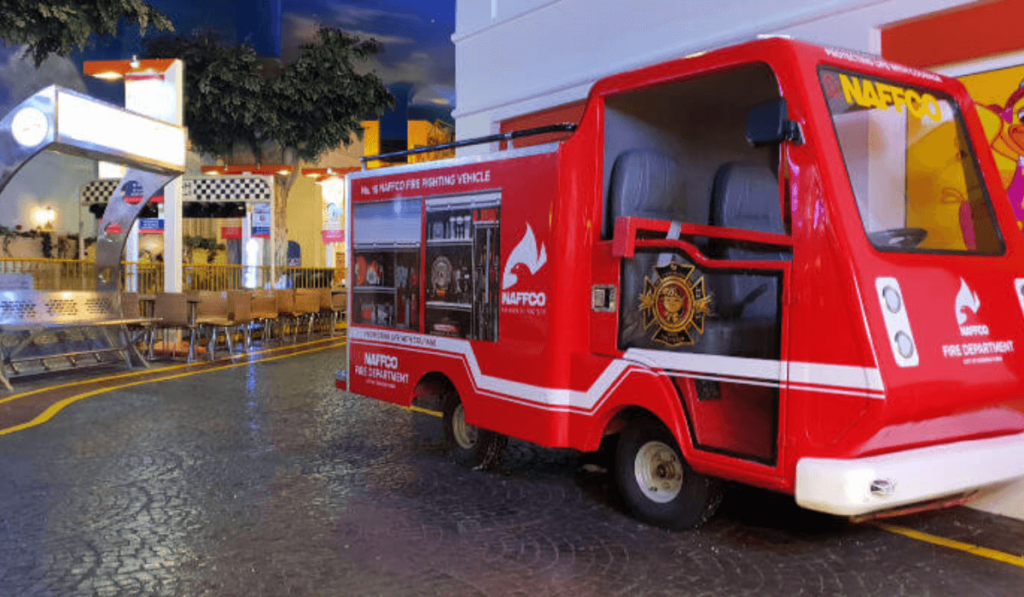 Each occupation is divided into sections. Children can spend time in a hospital, fire station, bank, radio and television station, supermarket, pizzeria, and other places as they explore. It's simple to purchase a ticket online, and it's available every day of the week except Sunday.
6. Dubai Aquarium
The Dubai Aquarium is a fun location to visit with your kids and a must-see site in Dubai. Your children will adore this location because it is home to numerous lovely and fascinating fish species.
The Dubai Aquarium is one of the world's largest aquariums and is located within the mall. It stretches all the way up to the third story of the Dubai Mall, and there's a lot to see. It is home to 140 different species, including sand tiger sharks.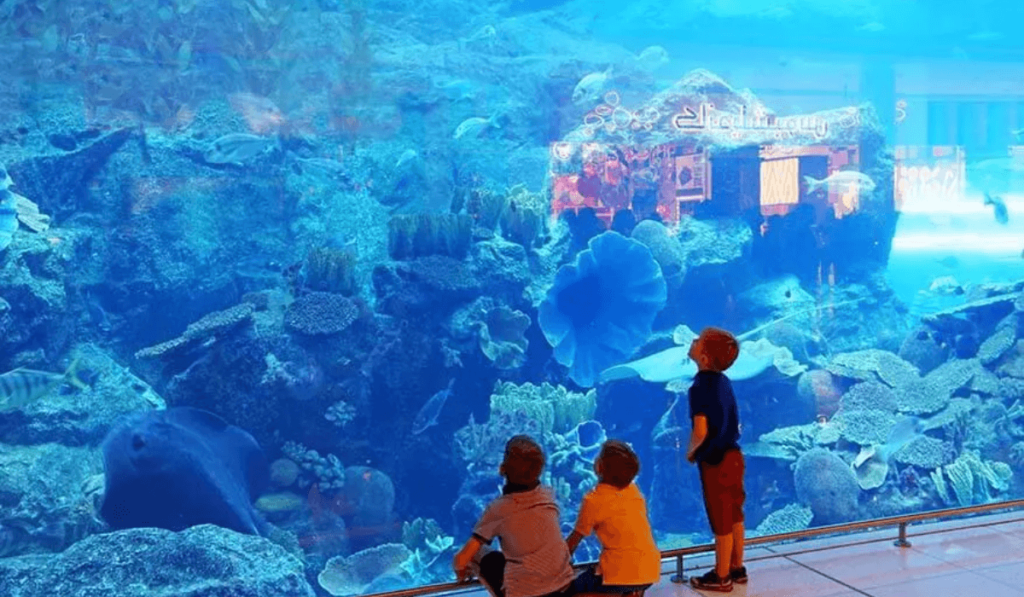 As you walk down the 48-meter tunnel, you will be surrounded by beautiful water life that swims above and beside you.
Other activities are available in the aquarium. You can go on a glass-bottom boat trip, go shark swimming, or get a mermaid makeover. A portion of the aquarium can be seen from the mall, and it is completely free.
Which kid doesn't enjoy playing with toys? Almost every child enjoys making something out of toys or interacting with them. When it comes to Lego, the sky is the limit. Nobody can deny how awesome and enjoyable this is.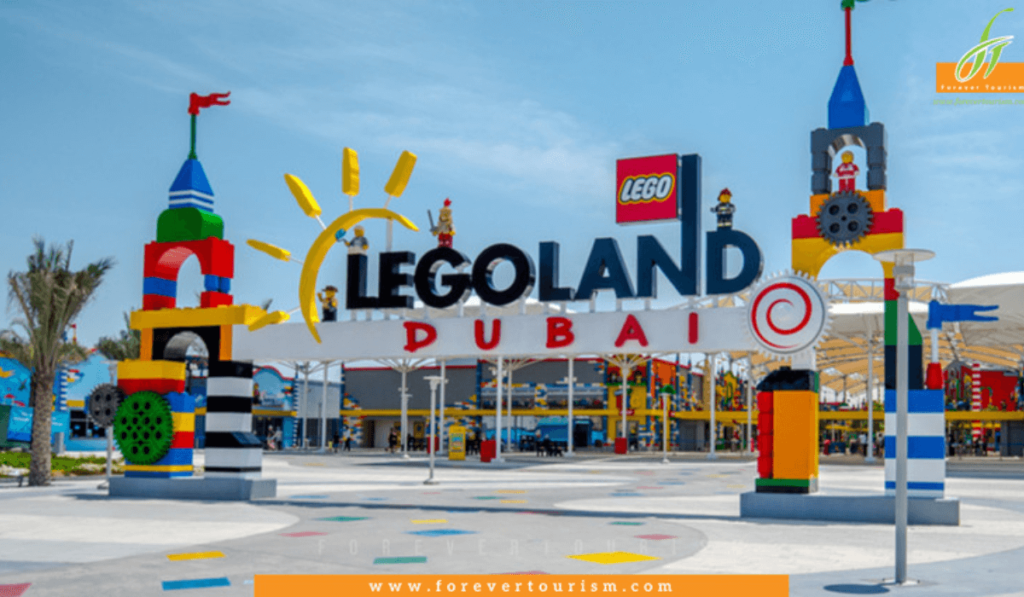 "Lego Land Dubai" is available in Dubai for this purpose. In this land, your children can construct practically anything out of Legos. It doesn't matter if it's a boat or something else. The wonderful thing is that you can sail your boat in the water if your kids build it. This is twice the amount of fun.
Furthermore, this Lego land is well-organized, with nearly every facility available for tourists, ensuring that they have a breathtaking time with their children.
8. Have A Ride On Camel
I believe that if you visit Dubai without taking a camel ride in the desert, you will be missing out on the majority of the experience. Dubai's historical deserts are huge and breathtakingly beautiful. So, going on a camel trek there will be an amazing experience.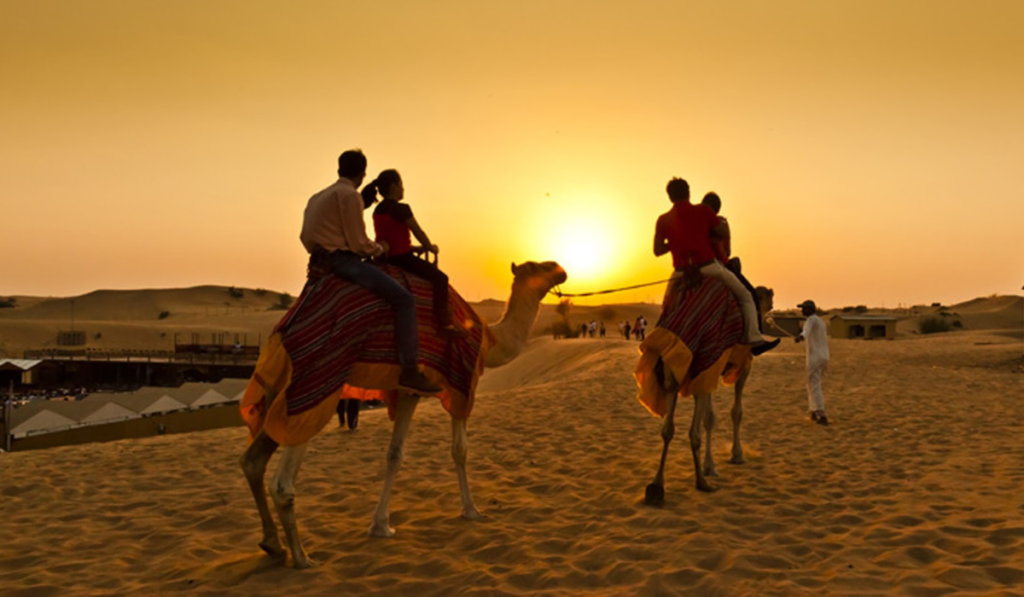 You do not need to be concerned about the age at which children can ride a camel. Camels can be ridden by children as young as three or four years old. Furthermore, children like interacting with camels, which reduces their fear of animals, particularly camels.
Camel riding is a popular aspect of a desert safari, and it's a lot of fun as you or your children journey through the sand dunes of Dubai's desert. This will result in a remarkable outcome.
You may learn more about camel riding by visiting our camel riding page. We specifically designed this package for you if all you want to do is enjoy camel riding.
FAQs
Is Dubai a child-friendly city?
Despite its luxury, Dubai is exceptionally child-friendly: not only is there lots to do, but children of all ages are welcomed at almost every place.
Can I kiss my child in Dubai?
Holding hands, kissing your husband on the cheek, and, of course, hugging your children are all appropriate, but be modest in public.
Is there Disneyland in Dubai city?
No, there isn't a Disneyland in Dubai right now, but the city-state is constructing three world-class parks where Disneyland will be available. Dubai Parks & Resorts, Bollywood Park, and Lego land Dubai will all be involved in the construction.
Is Dubai expensive to visit?
Dubai can be as expensive or as inexpensive as you want it to be, and it all relies on your choices. In general, Dubai's prices are comparable to those in other major cities throughout the world. Lodging and tours can be expensive, but there are so many options that you can make it more reasonable if you want to.
Do kids need a car seat in Dubai?
A child safety seat must be provided for children under the age of four. Violators will be fined AED 400 and given four black points on their license. A front-seat passenger must be at least 145 cm tall and not under the age of ten.
Conclusion
Dubai is the ideal location for your children to make their vacations more pleasurable and golden. There are a plethora of magnificent locations awaiting your discovery. I've already mentioned a few of them.
Furthermore, if you want to perform indoor activities with your children, don't worry; Dubai has several of these types of venues, as well as those stated above.
Last but not least, because Dubai is an Islamic country, make sure you respect all of its rules. However, this does not imply that you lose your freedom. I am confident that you will have a fantastic time with your family.