Dubai has gained a well-deserved reputation for its opulent lifestyle and extravagant attractions, drawing visitors from around the globe. However, you might be pleasantly surprised to discover that enjoying this vibrant city doesn't have to come with an exorbitant price tag. Despite common misconceptions, Dubai offers a plethora of affordable and budget-friendly activities that cater to travelers on a tighter budget.
In the following sections, we will delve into the top 10 best cheap things to do in Dubai, enabling you to maximize your visit without putting a strain on your finances. Whether you're a frugal adventurer or simply looking to explore Dubai without breaking the bank, these activities will provide a fantastic and memorable experience for all.
List of Top 10 Best Cheap Things To Do In Dubai
These things that we've selected aren't based on ranking and are mixed up with free and low-cost things.
1. Explore Old Dubai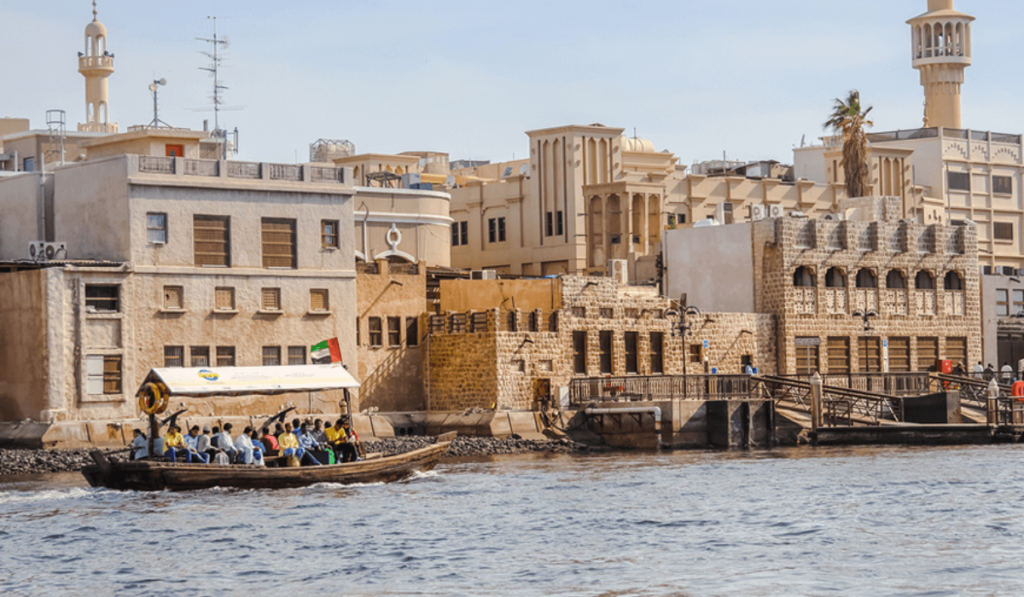 Start your affordable Dubai adventure by immersing yourself in the rich history and culture of Old Dubai. Visit the charming neighborhood of Al Bastakiya, where you can wander through narrow alleyways and admire traditional architecture. Take in the sights and sounds of the bustling souks, including the Gold Souk and Spice Souk, and haggle for unique treasures. Don't miss the opportunity to take an abra ride across Dubai Creek, offering a glimpse into the city's past as you glide along the calm waters. Wrap up your historical journey by visiting the Dubai Museum, located within the Al Fahidi Fort, where you can learn about Dubai's transformation over the years.
2. Stroll Along Dubai Marina
Dubai Marina, known for its stunning skyline and glamorous yachts, offers a delightful experience that won't strain your budget. Take a leisurely stroll along the picturesque marina promenade, enjoying the breathtaking views of towering skyscrapers and shimmering waters. The Dubai Marina Walk is lined with shops, cafes, and restaurants, where you can savor affordable meals and soak in the lively atmosphere. Make sure to explore the Dubai Marina Mall, a popular shopping destination that offers a wide range of stores and entertainment options, including a cinema and an indoor trampoline park.
3. Relax at Jumeirah Beach
Unwind and bask in the sun at Jumeirah Beach, one of Dubai's most famous public beaches. Unlike many private beaches, Jumeirah Beach offers free access, allowing you to enjoy the pristine sandy shore and crystal-clear waters without spending a fortune. Pack a picnic, bring a frisbee, or simply lounge on the beach while admiring the iconic Burj Al Arab hotel in the distance. This budget-friendly oasis is perfect for a relaxing day out with friends or family. If you're feeling adventurous, you can also try various water sports activities available for a reasonable price, such as jet skiing or paddleboarding.
4. Visit the Dubai Miracle Garden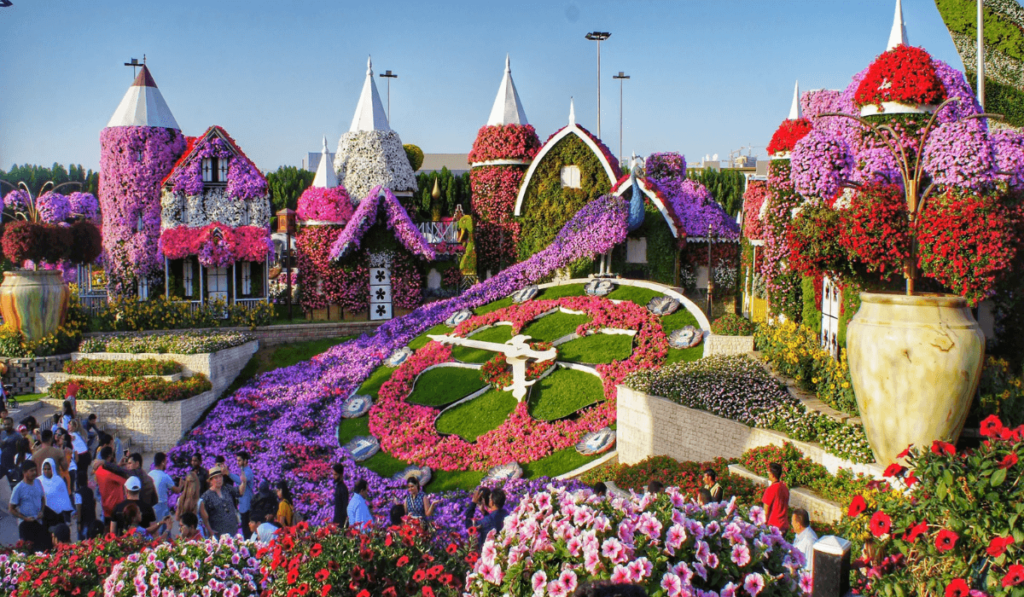 Step into a floral wonderland at the Dubai Miracle Garden, the world's largest natural flower garden. Despite its grandeur, the entry fee is relatively inexpensive, making it an affordable attraction for nature lovers. Marvel at the stunning displays of colorful flowers arranged in captivating shapes and designs. From heart-shaped pathways to life-sized structures covered in vibrant blooms, the garden is a feast for the eyes and a paradise for photographers. Be sure to have your camera ready, as the garden provides numerous photo opportunities in its enchanting surroundings. The Dubai Miracle Garden is a budget-friendly escape into a world of natural beauty.
5. Discover the Dubai Fountain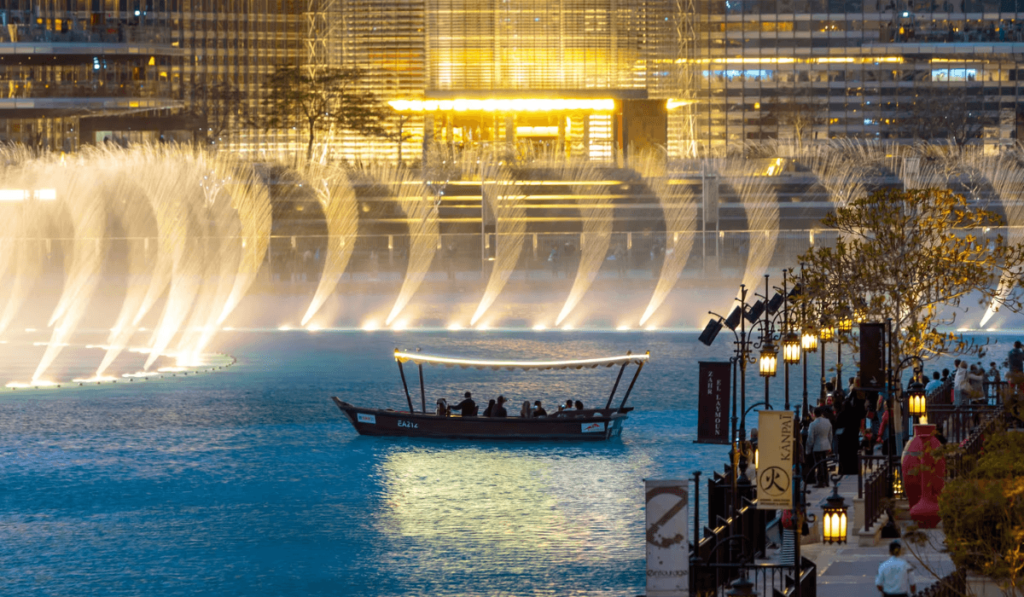 Prepare to be mesmerized by the captivating performances of the Dubai Fountain, located in the heart of downtown Dubai. This spectacular water, music, and light show takes place daily in the evenings and is entirely free to watch. Witness the perfectly synchronized dance of water jets reaching incredible heights while accompanied by enchanting music. The fountain's repertoire includes a variety of songs, creating a magical experience each time. Find a spot near the iconic Burj Khalifa for the best views and capture unforgettable memories without spending a single dirham.
6. Explore the Dubai Parks and Resorts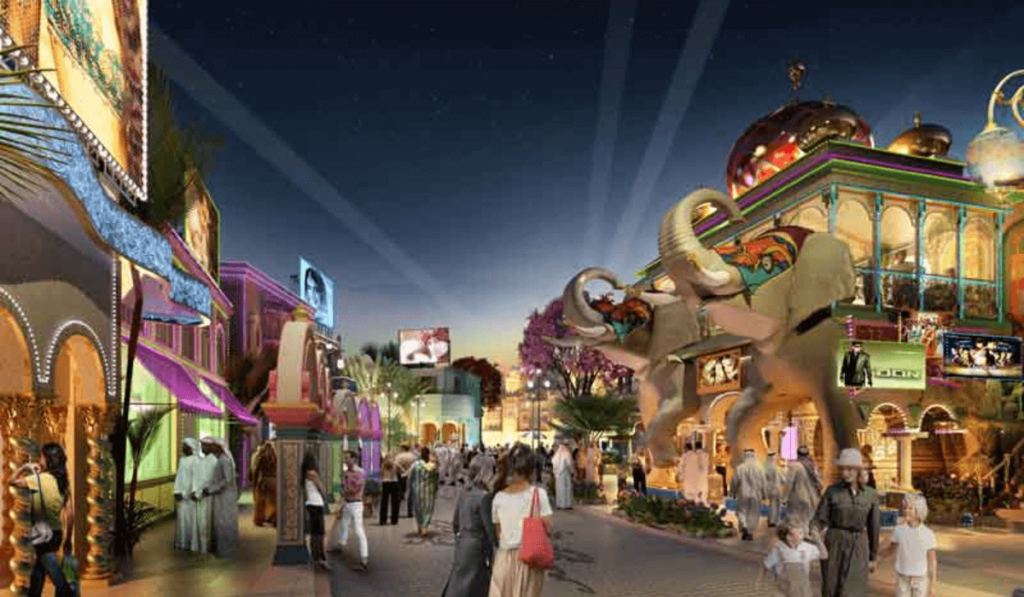 For an affordable dose of entertainment, headto the Dubai Parks and Resorts. This expansive complex offers a variety of theme parks that cater to different interests. Motiongate Dubai brings together the magic of Hollywood with thrilling rides and attractions inspired by blockbuster movies. Bollywood Parks Dubai celebrates the vibrant world of Indian cinema, with live shows and interactive experiences. Legoland Dubai offers a fun-filled adventure for families, with exciting rides, interactive exhibits, and the opportunity to build and play with Lego bricks. Look for special offers or discounted tickets to make your visit even more budget-friendly.
7. Take a Dhow Cruise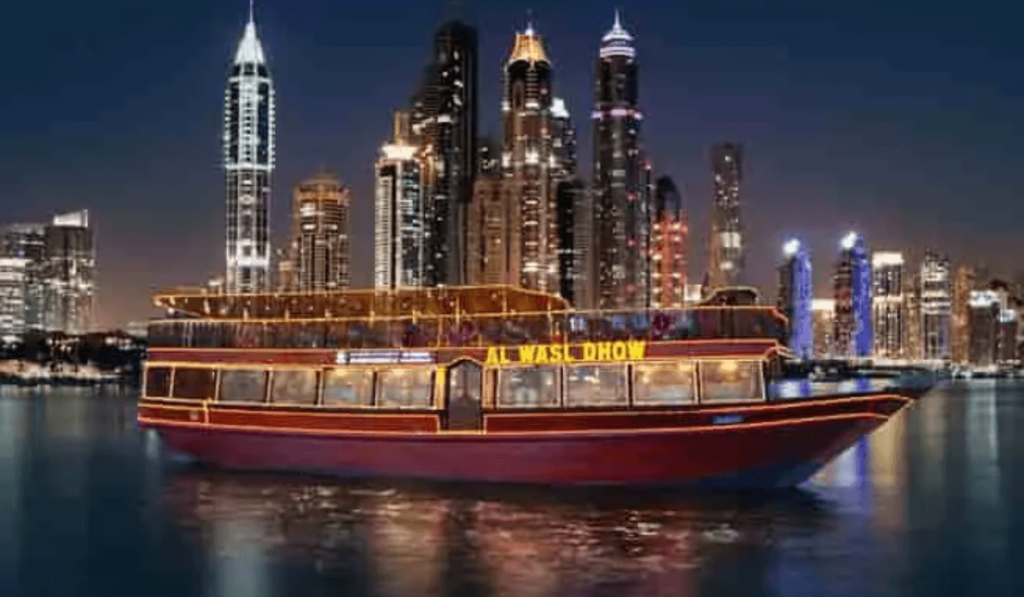 Experience the charm of Dubai from the water by embarking on a traditional dhow cruise. Whether you choose Dubai Creek or Dubai Marina, these cruises offer an affordable and enchanting experience. Sail along the shimmering waters, taking in the panoramic views of the city's skyline and iconic landmarks. Opt for a dinner cruise to indulge in a delicious buffet while being serenaded by traditional music. A dhow cruise is a budget-friendly way to create lasting memories against the backdrop of Dubai's stunning architecture.
8. Visit the Dubai Frame
Immerse yourself in Dubai's architectural marvel, the Dubai Frame. The entry fee is relatively low, providing exceptional value for money. As you ascend to the top of the frame, enjoy breathtaking panoramic views of both old and new Dubai. The Dubai Frame itself is a unique attraction, with its golden exterior and futuristic design. Explore the interactive exhibits that narrate the city's past and future. The Dubai Frame offers an affordable opportunity to witness the stunning transformation of Dubai's landscape and capture awe-inspiring photographs.
9. Explore the Al Fahidi Historic District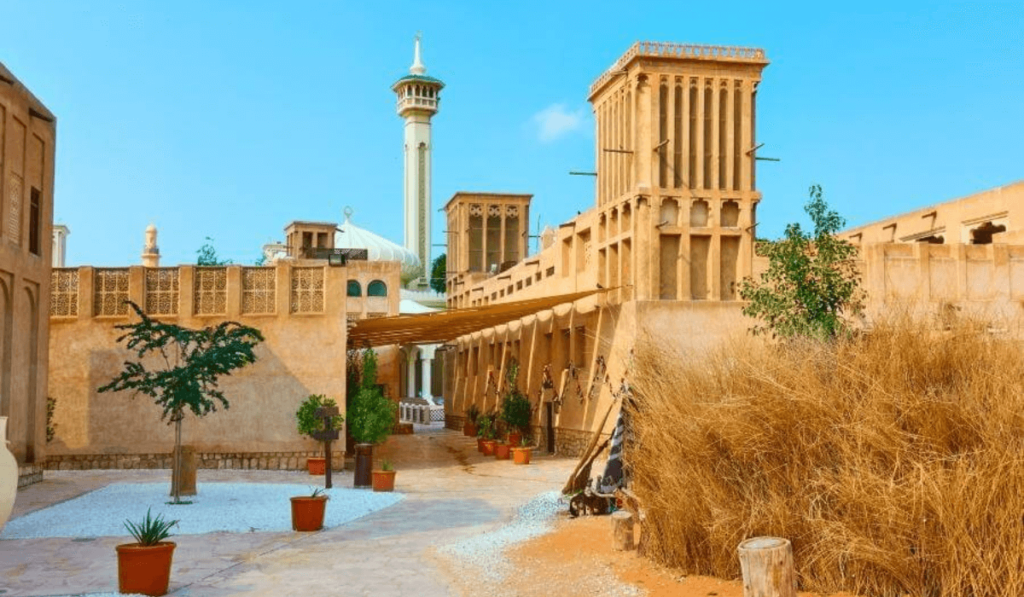 Discover the charm of the Al Fahidi Historic District, a treasure trove of Emirati heritage. Take a step back in time as you wander through the narrow alleyways adorned with traditional wind-tower architecture. Immerse yourself in the district's cultural offerings, such as art galleries, cafes, and cultural centers. Be sure to visit the Dubai Museum, located within the district, to gain deeper insights into Dubai's history and heritage. This budget-friendly exploration allows you to connect with the city's roots and appreciate its cultural significance.
10. Enjoy Street Food and Food Markets.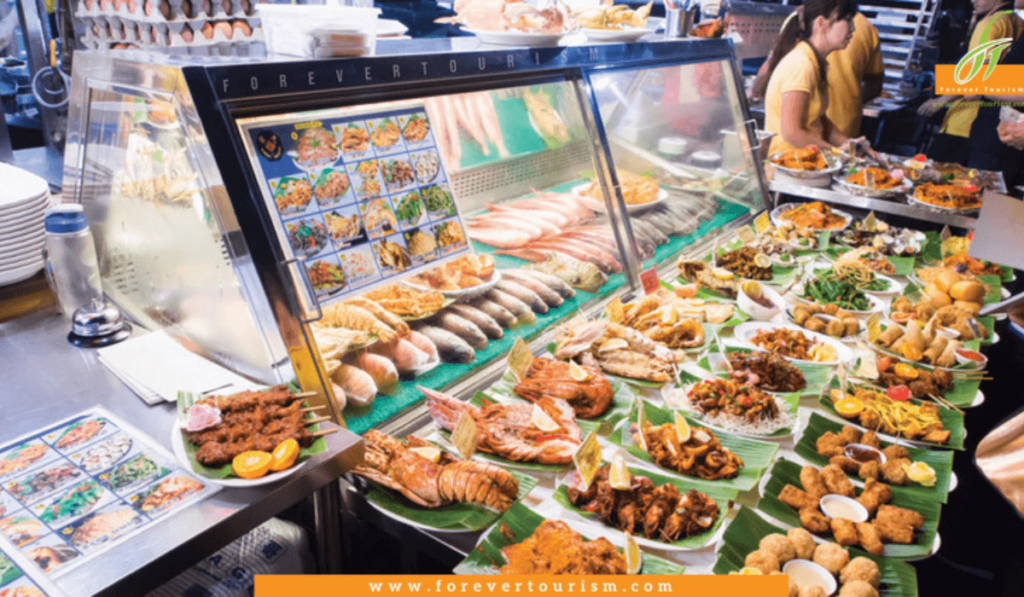 Indulge your taste buds in Dubai's vibrant street food scene. From shawarmas and falafels to delectable Indian snacks and Emirati specialties, the city offers a wide array of affordable culinary delights. Visit food markets like Ripe Market, Kite Beach Market, or Last Exit, where you can sample an array of affordable local delicacies and international cuisines. These markets offer a lively atmosphere and unique culinary experiences that won't strain your budget. Immerse yourself in the flavors of Dubai without compromising on affordability.
Conclusion
Contrary to popular belief, Dubai is not just a playground for the rich and famous. It offers a plethora of affordable activities and experiences that allow you to explore the city without breaking the bank. From historical landmarks and pristine beaches to mesmerizing fountain shows and budget-friendly entertainment, Dubai has something for every budget-conscious traveler. Embrace the affordable side of Dubai and create unforgettable memories without compromising on your wallet.
FAQs
Is Dubai an expensive city for tourists?
Dubai has a reputation for luxury, but it also offers numerous affordable options for tourists. With careful planning, you can explore Dubai on a budget and enjoy a wide range of affordable activities.
Are there any affordable attractions in Dubai?
Absolutely! Dubai has a variety of affordable attractions, including historical sites, public beaches, parks, and markets. These attractions offer unique experiences without straining your budget.
How can I save money while visiting Dubai?
To save money in Dubai, consider using public transportation, eating at local restaurants or street food stalls, and taking advantage of free or low-cost attractions. Additionally, look for discounted tickets or special offers for popular attractions.
Are there any free activities to do in Dubai?
Yes, there are several free activities in Dubai, including visiting public beaches, exploring historic neighborhoods, watching the Dubai Fountain show, and admiring the city's stunning architecture.
What are some budget-friendly accommodations in Dubai?
Dubai offers a range of accommodations to suit different budgets. Look for budget hotels, guesthouses, or consider booking through vacation rental websites for affordable options.